Ceramic Foundry Sand Powder, also called Ceramic Foundry Sand Flour, which has the following characteristics:
Principles:Ceramic Foundry Sand Powder refers to ceramic foundry sand with particle size less than 0.075 mm, or below mesh 200. It is often separated from the air-formed ceramic particles for special use rather than moulding and core-making.
Properties:It has the similar properties with Ceramic Foundry Sand with the finer the particle size and the rounder the particle shape.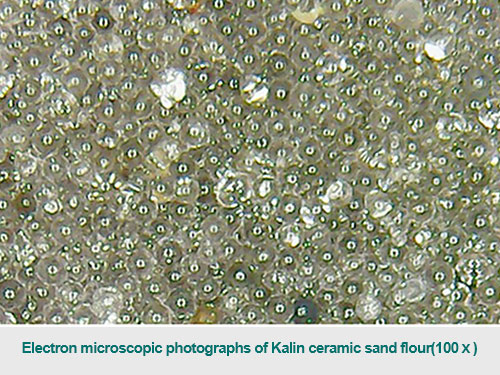 Table 1 Physical and chemical properties of Ceramic Foundry Sand Flour (typical)
Al2O3
Fe2O3
SiO2
TiO2
Refractoriness
Packing density
Thermal conductivity
65-85%
≤5%
12~25%
3~4.%
≥1800 ℃
1.95 -2.05g /cm3
(1200 ℃)5.27W/M·K
Color
pH
Angularity
Grain shape
Specific density
 Expansion rate
Grain size
Black/brown
7~8
≤1.1
Spherical
3.4g /cm3
(20~1000℃)6×10-6/℃
Below mesh 200
(≤0.075mm)
High refractoriness.
Spherical shape.
Low thermal expansion rate.
Inert chemical performance.
Intrinsic hardness and wear resistance.
Good thermal conductivity.
Generally, Ceramic Foundry Sand Powder is popularly applied in foundry coatings and in 3D printing processes.
1. Applications in foundry coatings
Ceramic Foundry Sand Powder is a good choice of foundry coating filler for its controllable particle size, spherical shape, ideal sintering point and melting point, high thermal conductivity, low thermal expansion and minimum reactivity towards many kinds of metals being cast. It is an effective substitute of much expensive materials such as zircon sand flour.
Properties of coatings using Ceramic Foundry Sand Powder(typical)
Density(g/cm3)
Suspension property(%,24h)
Viscosity with flow cup(s,¢4)
Solid contents(%)
Storage period(month)
1.46
≥96
13
52
6
Benefits:
Prevent metal penetration and sand burn-on effectively.
Good finish of castings.
Coatings to be easily to apply.(e.g.: brushing, dipping, swabbing, spraying, etc.)
Excellent permeability to avoid gas holes of castings.
Reduced costs.
Environmental-friendly.
2.Applications in 3D printing
Ceramic Foundry Sand Flour can be graded to a "single" mesh distributed form, it is rather suitable in 3D printing processes. Many parts of complicated castings have been produced by 3D with approving quality in a very short period.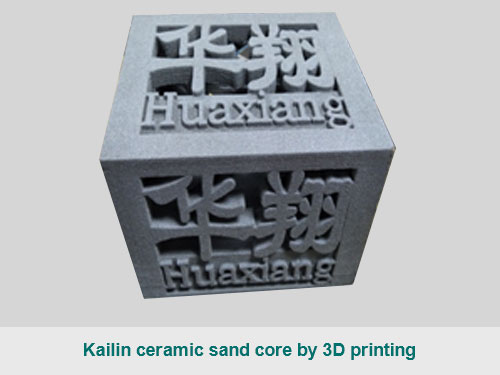 Benefits:
Excellent fowability to lead easy printing.
Lower binder addition to avoid gas defects of castings.
Good castings finishing.
Reduced costs.
Adapting to many kinds of casting metals.
Easy to shakeout.